CCPIT Sub-council of Chemical Industry
Add: Bldg 16, Block 7, Hepingli, Beijing, China
Tel: +86-10-64283093, 84255960
Email: zhaoqing@ccpitchem.org.cn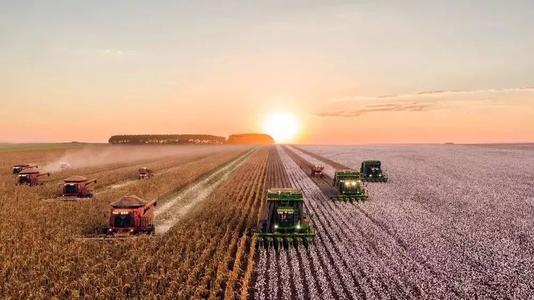 Chicago Board of Trade (CBOT) agricultural futures fell across the board on Thursday, led by corn.
The most active corn contract for December delivery fell 9 cents, or 2.16 percent, to settle at 4.0825 dollars per bushel. December wheat dropped 9.75 cents, or 1.63 percent, to settle at 5.8825 dollars per bushel. January soybean slipped 7 cents, or 0.61 percent, to close at 11.455 dollars per bushel.
CBOT agricultural futures traded lower amid sustained weakness in financial markets and selling in crude futures, Chicago-based research company AgResource noted.
The U.S. Department of Agriculture did not announce any new export sales.
U.S. ethanol production last week totaled 287 million gallons, as against 282 million gallons in the previous week and a new crop-year high. Seasonally, ethanol production should reach an intermediate peak in the weeks ahead.
U.S. motor gasoline consumption through the week ending Nov. 6 totaled 8.76 million barrels per day, as against 8.34 million barrels the previous week and the highest since early October.
Weather forecast shows that a more seasonal pattern of daily showers will be established across Mato Grosso, Goias and Minas Gerais over the next two weeks. This will stabilize soil moisture there. Better rain also lies ahead next week for South-Central Brazil, including major producing states Mato Grosso do Sul and Parana.
Bullish row crop fundamentals have not changed. But amid extreme fund length, AgResource is expecting elevated volatility well into 2021.